Emily Wickersham's secret to maintaining a perfect balance between body, mind, and soul
Best known for her role as NCIS Special Agent, Emily Wickersham is the true definition of beauty both inside and out. Maintaining a perfect balance between body, mind, and soul is what Wickersham believes in to keep her glowing look intact.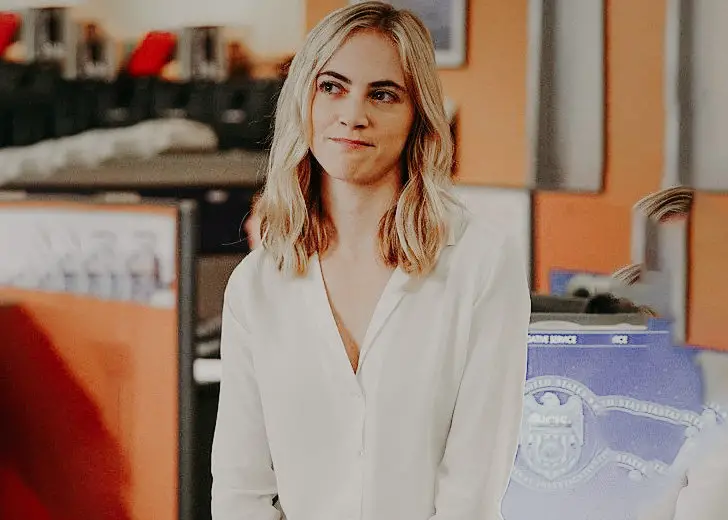 Best known for her role as an NCIS Special Agent, Emily Wickersham is a genuine beauty—both inside and out. So, what is the secret behind her evergreen beauty? A perfect balance between body, mind, and soul.
Wickersham Believes in Feeling Good First
In an interview with The New Potato, the actress revealed how eating clean made her feel good and energetic throughout the day. Once she began paying attention to what she consumed daily, it was a real game-changer for her.
She stayed away from sugary foods and drinks as they directly affected her skin. Moreover, she believes in maintaining a balance with her body and focusing on things that her body tunes with. 
However, eating clean and healthy is certainly not enough for her. Working out and staying physically active is equally important for her to keep her measurements intact. The NCIS star loves playing tennis, hiking, and pilates to keep active.
She also opened up about playing tennis at a younger age and wanted to bring it back to her workout regime as it helps her focus and control her anxiety. 
Nevertheless, the gorgeous actress believes that what you feel inside reflects on the outside. So feeling good and staying positive are important to her.
In the end, I think beauty is a balance between our minds and bodies and trying to keep them balanced. However, you are feeling inside really reflects on the outside
An Ideal Food Day in Wickersham's Life
The 36-year-old kick starts her day by taking a few minutes to clear things on her head. While doing so, she also spends some quality time with her pet dogs. Then, she grabs a cup of coffee to start her day formally.
Wickersham likes to have smoked salmon on a piece of toast and a cup of delicious coffee made with a little coconut milk for an ideal breakfast. Around 11 AM, she drinks a glass of Kombucha, a fermented, lightly effervescent, sweetened black or green tea.
Following that, she prefers a salad with a lot of veggies and eggs for her lunch. Then, dark chocolate as a dessert. The actress loves to have gluten-free pasta served with a glass of red wine and some more dark chocolate as a treat for dinner.
Moreover, she drinks a lot of water throughout the day and consumes some vitamins for her skin and body. Wickersham stays away from having sugar and wheat in her diet as it makes her skin feel rough.
Wickersham's Skincare Routine
The on-screen NCIS Special Agent prefers to wear little to no make-up while not facing the camera. 
In an interview with The New Potato, the American actress revealed her morning and night skincare session when asked about her beauty routine. In the morning, she cleanses her face with Karyng (by Dr. Grossman), then uses Elta Moisturizer combined with Epicuren Colostrum Cream and then tops it off with a tinted moisturizer.
She has a little redness on her skin and melasma above her nose that she covers up with Laura Mercier tinted moisturizer with SPF daily. In addition to that, she wears a lip tint and curls her lashes, and she's good to go. Wickersham loves curled lashes, so most of the time, she opts for a lash lift. 
 I wear Laura Mercier tinted moisturizer pretty much every day, [which has] SPF in it, a little lip tint, and I'm also really into a lash lift. It's like a little perm for your eyelashes so you don't have to wear mascara, which is kind of amazing. But if I haven't done that, I usually just curl my lashes and go."
Later at night, the Gone actress takes off all her makeup with the same cleanser. She then takes a hot shower and then ends it with a gush of freezing water. Sometimes when her skin feels extra dry, Wickersham likes to use SKII Mask before bed and then tops it with Retinol Cream and Epicuren Colostrum. 
Even when traveling, the talented artist carries her face products and follows her skincare routine.