How Armie Hammer's Ex-Wife Elizabeth Chambers Reacted to Rape Allegations Against Him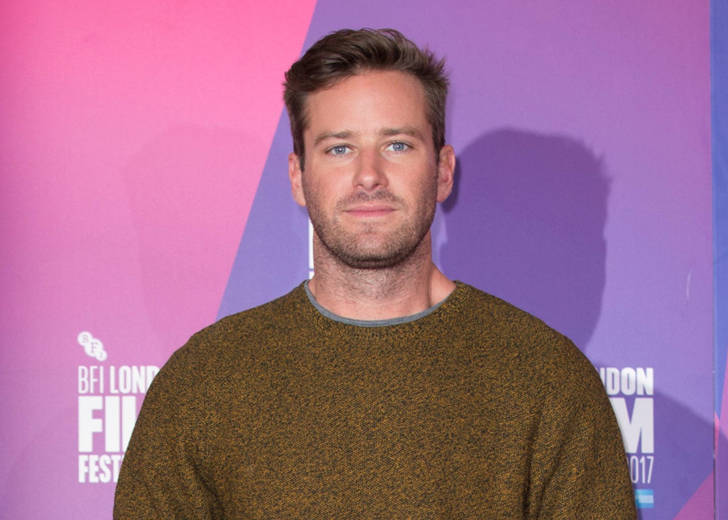 Armie Hammer's ex-wife Elizabeth Chambers finally spoke out about the rape and sexual assault allegations made against the "Call Me By Your Name" actor.
Hammer has been accused of cannibalism, sexual abuse, and rape by several women who took to social media to share screenshots of their conversations with the actor.
The biggest claim comes from a woman named Effie, who accused the actor of raping her for over four hours in 2017 while repeatedly banging her head against the wall. He is currently under investigation by the LAPD and if found guilty, Hammer could face up to 8 years in prison.
Hammer's Estranged Wife Elizabeth Chambers Speaks On The Controversy
Chambers took to Instagram on February 2 to address the allegations directed at Hammer. She posted a picture of a beach and shared how she has been struggling to wrap her head around the situation.
Sharing she was doing her best to listen and educate herself, Chambers extended her support to victims of assault or abuse.
Chambers ended the lengthy post by sharing that she wouldn't be commenting on the matter any futher and her primary focus were her children and work.
At this time, I will not be commenting further on this matter. My sole focus and attention will continue to be on our children, on my work and on healing during this incredibly difficult time.
Hammer and Chambers Share Two Children
Hammer and Chambers first met in 2006 — Hammer was 20 and Chambers was 24 back then. Following two years of friendship, the two started dating in 2008 after the actor asked Chambers to break up with her then-boyfriend and go out with him.
The couple tied the knot in 2010 and welcomed their first child, daughter Harper Grace, on December 1, 2014. They welcomed their son, Ford Douglas Armand, on January 15, 2017.
Two months after celebrating their 10th anniversary in July 2020, Hammer and Chambers announced they were getting a divorce.
Chambers took to Instagram to share the news and shared they would be prioritizing their children and maintain an amicable relationship as co-parents. During an interview with GQ, Hammer described the separation as a seismic event.
While the couple did not disclose the reason behind them seeking to go their separate ways, Insider reported the divorce came shortly after he sent a raunchy text to Chambers which was meant for someone else.
Vanity Fair's Julie Miller reported, "When Armie touched down in the U.S., he mistakenly sent a raunchy text message meant for someone else to his estranged spouse. Elizabeth filed for divorce shortly after."