Lesser Known Facts on the Challenge Contestant Amber Borzotra
Amber Borzotra is popularly known for her appearance on 'Big Brother 16,' but she's back to reality TV after six years as 'The Challenge: Double Agents' rookie.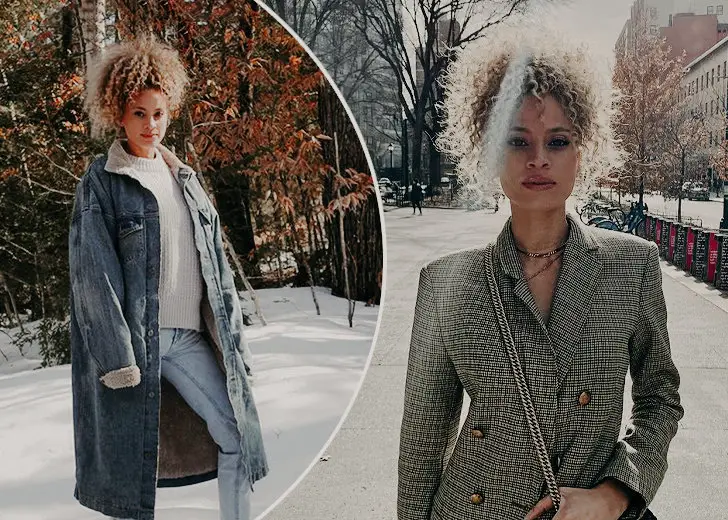 Amber Borzotra is popularly known for her appearance on Big Brother 16. Now, she's back to reality TV after six years as The Challenge: Double Agents rookie.
Series vet CT Tamburello and Borzotra took home the victory — and the $900,000 first-place prize on the season finale of The Challenge: Double Agents' series.
Kam Williams and Cory Wharton, and Nany Gonzalez and Leroy Garrett were neck-and-neck until the last seconds of the final footrace, but Williams and Wharton took the second position and shared $100,000.
The Big Brother contestant's career appears to be picking up momentum, with a slew of roles in film and television under her belt, as well as a return to reality television with The Challenge.
We wanted to dig a little deeper to get to know her better. Here are some lesser-known facts about her.
Borzotra Was Born in Germany
Borzotra was born on January 13, 1988, in Germany. The 33-year-old was raised in Knoxville, Tennessee, and currently lives in North Hollywood, California.
She grew up with her two siblings, sister Ariana and brother Aaron. She comes from a mixed ethnicity and a rich blend of two heritages as her mother is German whereas her father is an Afro-American.
Her Parents Met in the Army
Borzotra's mother, Ondina, met her father, Allan, while he was serving as a combat medic in the US Army. She was born after her parents fell in love in the army.
Borzotra considers her mom as the greatest motivator in her life and she would like to support her now for all the things she has done for her. 
She Started Modeling in Her Early Teenage Days
In a 2019 interview with My Come Up, Borzotra revealed she was a tomboy growing up and had a lot of guy friends. She also talked about her struggles when she first came to Los Angeles. She just had only $400 and nowhere to stay, so she lived in her car.
Borzotra started modeling in her early teenage days and worked as an esthetician in North Hollywood before being chosen as a contestant on Big Brother.
Borzotra's Television Debut
Borzotra's journey from a normal girl to being a household name began when she appeared on season 16 of Big Brother in 2014. She was a competitive and one of the most popular contestants from the start. The then 26-year-old also became the first female member of the "Bomb Squad," a massively popular partnership in the house during season 16.
Her rapid rise made her a dangerous rival to her housemates, who made her a target. Borzotra became estranged from the group after her ally Caleb Reynolds got obsessed with her. She was unanimously voted out in week 5 of the season.
Borzotra Appeared in Several Television Series
Following her appearance on Big Brother, Borzotra made two appearances in two episodes of the hugely successful drama series The Bold and the Beautiful in 2014.
After that, she landed the part of the sea witch in the 2016 fantasy film The Little Mermaid, as well as guest appearances on the TV shows Nerdist Presents and Just Living: The Web Series. The diva also played a minor role in the 2020 movie Fierce directed by Grinman Brothers. 
The fans were looking forward to watching her compete on a show without just being restricted to the role of a love interest. The Challenge: Double Agents gave her the ideal opportunity to break free from the archaic Big Brother storyline. She certainly proved the audience right and won the reality TV show.
She Is Also a Social Media Influencer
Borzotra is also a fashion and fitness model and social media influencer with over 144000 followers on Instagram. She is very athletic and can do it all: dance, yoga, ballet, high-intensity workouts, you name it.
Apart from entertaining content, Borzotra also uses her social media to support social causes. She supported the #BlackLivesMatter movement and help a toddler get a stem cell donor.
Borzotra is also active on the platform called Cameo, where celebrities can monetize by interacting with their fans directly by taking custom requests.
Borzotra's Views on Marriage and Kids
The Challenge: Double Agents winner keeps her personal life under wraps. Despite being open about her likes and dislikes, the model has remained silent about any romantic relationships she might have had.
Borzotra wants to get married to a partner who supports her and loves her. In a 2019 interview, she said that she would want to have kids in her 30s and raise a family.