'Killing Eve' Star Sandra Oh Prefers To Keep Love Life Private
Canadian-American actress Sandra Oh prefers to keep her off-screen life incredibly private.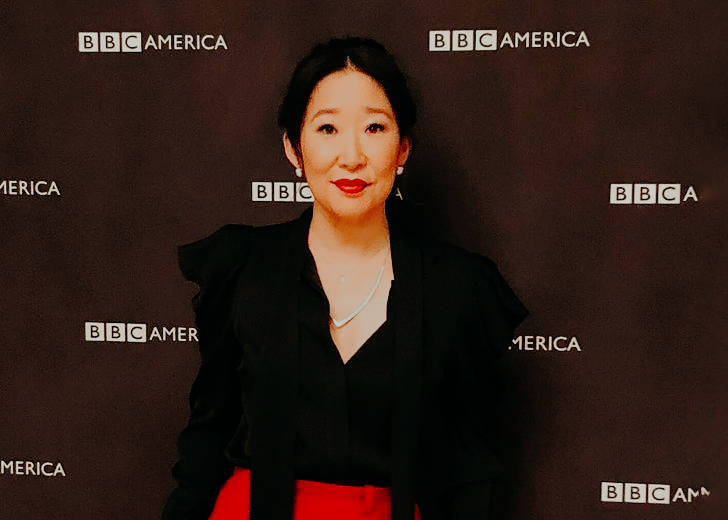 Canadian-American actress Sandra Oh, best known for her starring roles in Grey's Anatomy and Killing Eve, recently hit the headlines after delivering an impassioned speech at the "Stop Asian Hate" rally in Pittsburgh on March 20, 2021, following the tragic shootings in Atlanta, Georgia.
Standing on the streets, the actress spoke to a masked crowd, declaring her support for Asian Americans. She said:
Pittsburgh, I am so happy and proud to be here with you, and thank you to all the organizers for organizing this just to give us an opportunity to be together and to stand together and to feel each other.
The 49-year-old star received cheers from the crowd and led a collective chant, saying, "I am proud to be Asian."
Since the event in Pittsburgh, curiosity surrounding the courageous actress's life, including her career and personal life, has reached a fever-pitch.
Oh's off-screen life has been a topic of intrigue, as the actress prefers to keep that facet of her life incredibly private.
The Killing Eve star had previously disclosed the reason behind her hesitation to divulge personal details while talking to Vulture in July 2018.
She explained she considered herself more an actress than a celebrity, which gives her the impetus to remain guarded about her personal affairs. 
If you choose to step into that persona, I think it's harder to get back to your base level to create from an authentic place. At least, it did for me.
That being said, her personal life has not been entirely under wraps. Oh is known to be in a long-term relationship with Russian artist Lev Rukhin, ever since the Daily Mail snapped pictures of the actress with Rukhin in Italy in December 2018.
In the pictures, the couple joyfully walked around the streets of Rome, holding each other's hands.
The two were even snapped together previously on March 10, 2016, as they attended Canadian Prime Minister Justin Trudeau and First Lady Sophie Grégoire Trudeau's State Dinner at the White House, Washington, DC.
Speaking of Rukhin, the Russian-born artist is known for his photography—he drives around snapping pictures of people on the street by setting up his car and motorcycle as his mobile photography studio.
Rukhin currently lives in Los Angeles with his teenage daughter.
Coming back to Oh, she was previously married director and screenwriter Alexander Payne. They walked down the aisle in January 2003. Two years later, in March 2005, they "mutually decided to separate."
In April, the actress filed for divorce in Los Angeles Superior Court, seeking spousal support from her ex-husband. Their divorce was finalized in October 2007.