Rachel Hollis Started the 'Start Today Journal' Line Using Personal Experiences
Rachel Hollis' Start Today Journal is for people who wish to manifest positivity in their lives, set their goals straight, and manage their priorities.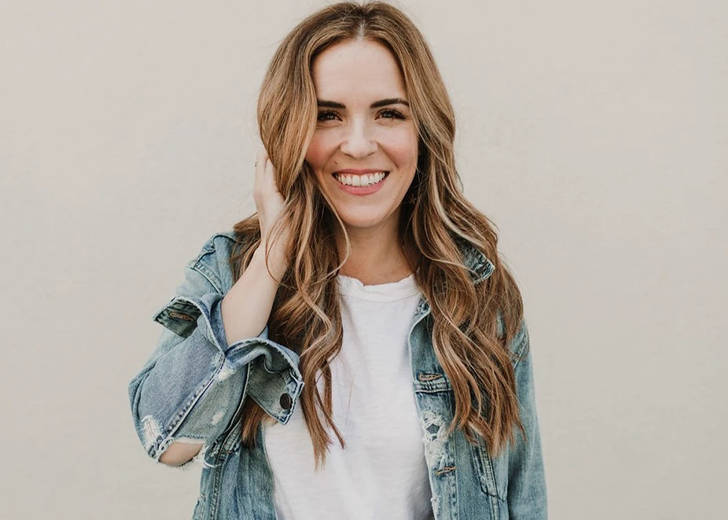 After having trouble finding motivation, New York Times Bestseller Rachel Hollis discovered the daily habit of journal keeping. The author, motivational speaker, and blogger now help others do the same and find success with her productivity line Start Today Journal.
Hollis Created Start Today Journals Out Of Frustration 
The author of Girl, Wash Your Face took it upon her blog to let her fans know how the Start Today journals work and her journey into making them. Hollis said that the products were born out of frustration.
There were times in her life when she didn't have goals and instead had a compulsion to jump in and out of starting and stopping them. This resulted in making her quite frustrating and Hollis wanting to change her life. 
Writing journals was the sort of change she was looking for. However, she was still having a hard time managing her priorities, and it was making her go round in circles—making her more exasperated and discouraged.
While trying out different productivity habits, she discovered that writing a journal and keeping track of her progress and priorities helped her get her life straight.
Hollis has spoken on multiple occasions about how valuable and helpful the Start Today Journals are. She said that the journals are a companion if one needs help detailing their life and begin goal-setting. They also help take actionable steps as well.
Hollis further mentioned that the thing that kept putting her down was those sorts of moments where she would feel highly motivated and then have that drive fizzle out almost instantly.
She said that she would mentally sabotage herself not to accomplish the big things whenever she failed to achieve her goals or gave up on something. She later realized that it wasn't that her goals were too big, only that there were too many of them.
The Start Today Journal Helps by Prioritizing Goals
The journals are made so that it helps you focus on your dreams and goals daily. Like Hollis herself, the journals guide one by starting the day with writing three things—what you are grateful for, what your future dreams are, and what that one primary objective is that would help to track other personal and professional goals—all helping to sort out the priorities. 
In this regard, the journals are easy to use and useful addition to one's stationery. However, if anyone finds it difficult to navigate the journals, Hollis has even made a guide on how to use it and make the most out of it. She seems to have thought of everything and is rooting for anyone on the path of self-improvement and success.
The Start Today journals are available on their website and Target.