Dwayne Johnson Encourages People to Support Local Restaurants with 'Guac On The Rock' Initiative
'The Rock' announced his 'Guac On The Rock' initiative to help local businesses get back on their feet.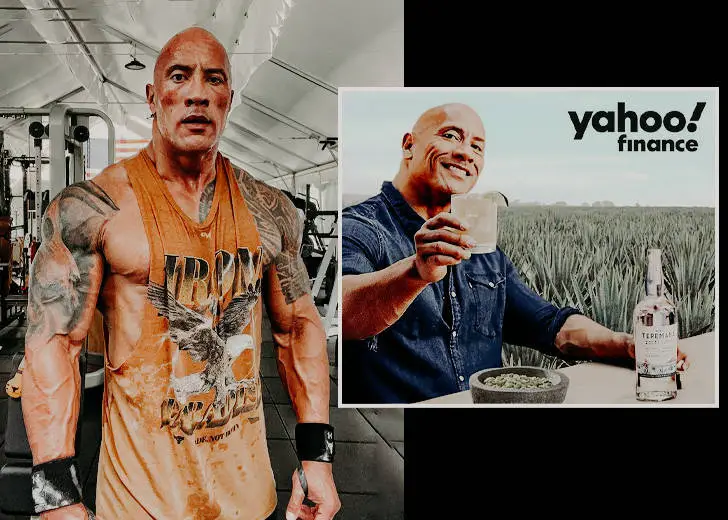 Dwayne Johnson is one of the biggest movie stars in the world. He might be best known for his passion for working out or his work ethic, but recently, the actor is also being recognized for his love for spirits. He has been a tequila aficionado for a long time. And in March 2020, he launched his tequila brand, Teramana Tequila.
'The Rock' has also delved into philanthropic territories with Teramana Tequila, donating all the tequila merch's profits to non-profit organizations on the occasion of its first anniversary. Once again, the wrestler turned Hollywood superstar announced his 'Guac On The Rock' initiative. It intends to help local restaurants hit by the pandemic to get back on their feet.
Guac On The Rock
Johnson's 'Guac On The Rock' initiative will pick up the check for up to a million dollars in guacamole. The initiative will run from May 1st to May 5th, and customers aged 21 and over will be reimbursed up to $10 if they purchase Teramana cocktails with an order of guacamole.
The Jumanji: The Next Level star took to Instagram to share about the campaign alongside chef Puttie. This initiative also marks his birthday, which is on May 2nd. Johnson clarified he wanted to do something special for local businesses and the hospitality industry.
I have a birthday coming up, May 2nd. I am a dinosaur so I am turning 397 years old.. I want to do something special for our local businesses and our local restaurants and our hospitality industry.
The offer is only valid to U.S. residents, and participants must be 21 or older. Participants can get their reimbursement on the guacamole by uploading their itemized receipt on guacontherock.com or by scanning the QR code in the restaurant. Upon approval, the fund will be transferred directly to the customer's Venmo account.
Teramana Tequila
Teramana is derived from the Latin word 'terra,' which means earth, and the Polynesian word 'mana,' which means spirit. Together, Teramana means spirit of the earth. It's an ultra-premium, small-batch tequila crafted in a small Mexican town amidst the highest peaks of the Jalisco Highlands.
Teramana's website states the goal is "to create a high quality, responsibly sourced tequila that brings people together." The brand takes pride in its passion, responsibility towards the land and people, and sustainability.
Because of those factors, on top of Johnson's massive online presence, Teramana has become one of the fastest-growing spirits in the world. Since its launch in March 2020, the tequila brand had already depleted 300,000 nine-liter cases by the beginning of December 2020.
One of Teramana's co-founders, Ken Austin, told Shanken News Daily that they could easily double the numbers. "There's no question in my mind we could've done double what we have done, because we've been on allocation, with many major retailers only able to get five cases a month, when they wanted 50 or 100."
In March 2021, Johnson also shared that Teramana tequila was available in Canada after widespread demand.