Chris Pratt Stars in the Trailer for Amazon's Time Traveling Blockbuster 'The Tomorrow War'
Chris Pratt is putting the Starlord on the backburner and exploring a new project, namely 'The Tomorrow War.'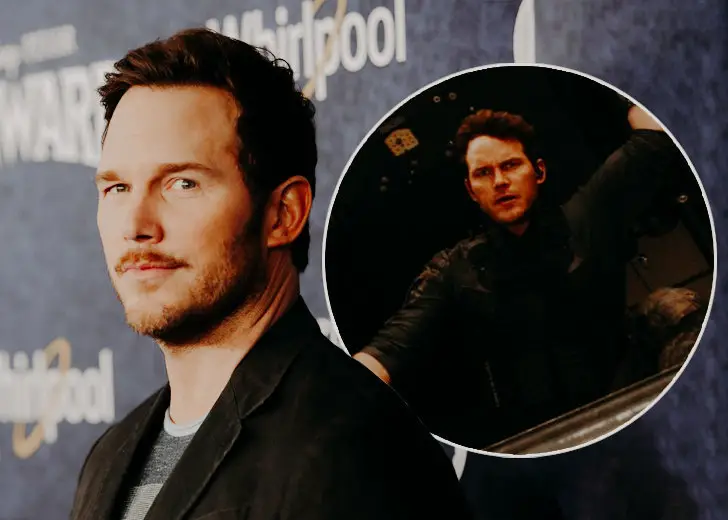 Chris Pratt is putting Starlord on the backburner and exploring a new project, namely The Tomorrow War. Going by the promotional materials Pratt posted on Instagram, this is a movie no one should miss. 
'I guarantee you have never seen anything like it.'
The movie is a sci-fi time travelers' tale where the survivors of an alien invasion from the year 2051 travel back in time to warn the people of today and recruit a few people to fight the war alongside them. Or at least that is what the first look teaser suggested. 
Then again, there is that post on Instagram. In the captions, Pratt wrote, 
I guarantee you have never seen anything like it. It's so original, scary, moving, funny and visually stunning.
So it would be wrong to assume that the movie will deliver what the Terminator franchise has done half a dozen times already. Still, any and all doubts will only be answered on July 2, 2021. 
According to Deadline, the plot of The Tomorrow War revolves around "a husband and father who is drafted to fight a future war in which the fate of humanity may rely on his ability to correct issues of the past."
The outlet's description also aligns with a clip of concept art drawings that the Passenger star featured on his Instagram all the way back in December 2019. Take a look!
'There's a reason Amazon paid a butt load of money to buy this film.'
The official release date of the movie was originally for Christmas last year. However, for obvious coronavirus-related reasons, the release was halted indefinitely by Paramount.
And that's where Amazon came in to save the day because, according to Pratt, "Jeff Bezos loves aliens." His words are to be taken with a fistful of salt, though. 
In the Chris McKay directed flick, Pratt will be sharing the screen with Yvonne Strahovski, Betty Gilpin, J.K. Simmons, Mary Lynn Rajskub, Sam Richardson, Edwin Hodge, Jasmine Matthews, and Felisha Terrell. Also, this happens to be Pratt's first Executive Producer credit for a feature film. 
While it would be fun to enjoy this potential blockbuster on the big screen, since Paramount sold the movie to Amazon Studios, there has been no word on a theatrical release. So if you want to see Pratt shoot some aliens in an all-out far from the future, you can do so only on the Prime platform.