Charlyne Yi Is Taking a Break from Social Media Following Her Allegation against James Franco
The actress has been vocal about her allegations against Franco and his frequent collaborators, including Seth Rogen.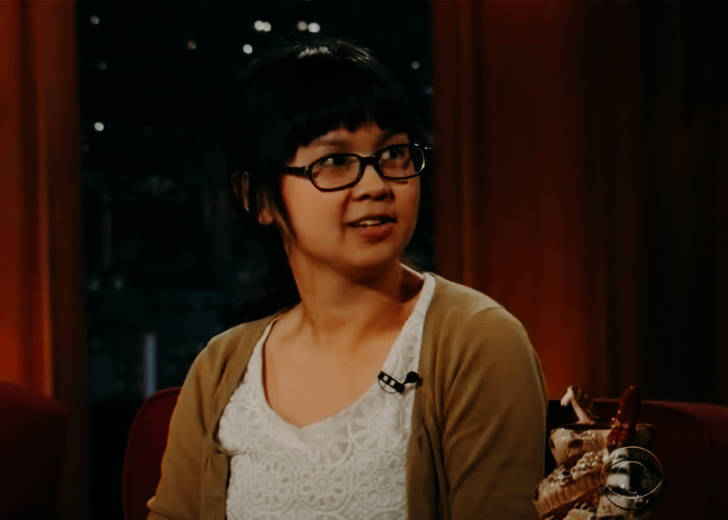 American Actress Charlyne Yi has been calling out James Franco and Seth Rogen for all the alleged predatory actions they have committed against Yi and other girls to date. She has been using her platform to talk about abuse, harassment, gaslighting, and misconduct that she has faced by the comedic duo since April 7, 2021. 
However, on April 19, Yi announced she would take a break from her social media until further notice with no explanation. 
Yi is Taking A Break From Social Media 
Yi took to her Instagram to announce that she would take a break from her social media. She posted a picture of herself from when she was young to share this news with her followers. Yi didn't give a definitive date when she would come back from her break; however, she said she would start up the Art Therapy Workshops again.
The actress also announced her leave on her Instagram stories, where she promoted The Mitchells vs. The Machines, a new movie where she has a cameo.
Before she announced her break, Yi posted about the bill of consent to her Instagram stories. The bill, if passed, would define the word 'consent' and clarify lawful sexual conduct in the state of New York. She shared the Change.org petition raised by Consent Awareness Network (CAN), asking her followers to swipe up and sign the petition. 
Yi Calls Out Franco 
Yi spoke out against Franco on April 7 through Instagram. She shared her experience while working on The Disaster Artist, highlight how toxic the environment on the set was, and how Franco's peers enabled and encouraged his misconduct. 
Yi reported she had tried to leave the production and break her contract after hearing about how Franco had sexually misbehaved onset, but the producers had barred her from it and offered a more prominent role in the movie as a consolation. 
In a string of allegations that have tailed Franco's reputation, Yi's voice has enabled others to speak out about their own experiences. One of these names is musician, comedian, and actress Michelle Macedo, who also shared her accounts of being abused at the hands of Franco. 
Additionally, Yi has also pointed her finger at Seth Rogen, constant collaborator and close friend to Franco, for being hypocritical with his pro-feminist viewpoints as he allowed such patriarchal misconduct and abuse to happen. She has stressed the importance of being accountable and holding others accountable as well. 
As she has become a leading voice, she also has used her platform to share about the imperativeness of consent.