Bryce Hall to Buy a House for Mom from the K.O. Bonus in Austin McBroom Fight
The "Battle of the Platforms" is almost upon us.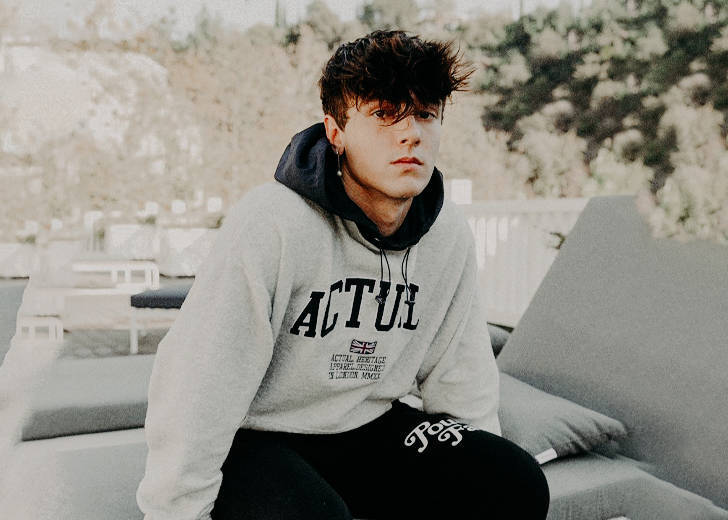 The "Battle of the Platforms" is almost upon us, and both YouTubers and TikTokers have been making headlines left, right, and center. As the headliners, the 21-year-old Bryce Hall and the seven-year-older McBroom are getting some extra media love. 
More so since Hall has already let his fans know what exactly is at stake. In a recent reveal to TMZSports, Hall confirmed that he will be buying his mom a new house right after the fight and that knockout was his mom's house. The fact that he did not have a single "if" in that sentence speaks volumes about his confidence. 
Hall Is Getting Ready For The Big Day
TMZSports recently featured Hall on their YouTube channel, and boy, was he pumped for the fight! The TikToker and now-fighter confirmed his match was on June 12, 2021, and that he would be making five million dollars for just stepping into the ring. 
As laid back as Hall appeared on outlet's coverage, he is definitely not playing around with his match. In a recent TikTok upload, he showed off some of his moves and training. The intense routine featured the handsome hunk practicing his hand techniques and pace. 
Even in the TMZ coverage, he let a random guy on the street punch him in the guts. 
It's Not Just The $5 Million 
Hall is bagging quite a lot of cash for the massively hyped match-up. In yet another TikTok video, this one by No Jumper Podcast, he revealed that he'd be taking home four percent of the pay-per-view sales and, as mentioned before, the five million for the match with a million-dollar knock out bonus. 
Adam Grandmaison, the host of No Jumper Podcast, also questioned Hall if he was at all worried about the match. To which the confident TikToker replied:
No. Against Austin McBroom? No.
The Feud Dates Back To 2020
The fight initially scheduled for June 5 has now been postponed to June 12, but the original feud dates back to 2020. The YouTuber McBroom began calling out influencers, hoping to get a fight out of them, as early as December 2020. 
Though he originally sought out to get into the ring with Logan Paul, he later diverted all his attention to Hall. On March 10, Hall even made his conversation with the said YouTuber public via Twitter. To which, McBroom replied:
But you keep running...you're all Twitter fingers, you wanna fight randoms out in public but too scared to fight me for millions.
Hall would make a deal only if he were paid substantially more than McBroom. Plus, he wanted a $1.5 million knockout bonus. And now that both these fighters have named and agreed to one another's terms, the game is on!