'Black Widow' Star David Harbour Worries His Bipolar Disorder Could Affect Acting Abilities
'Black Widow' star David Harbour was diagnosed with bipolar disorder when he was 25 years old.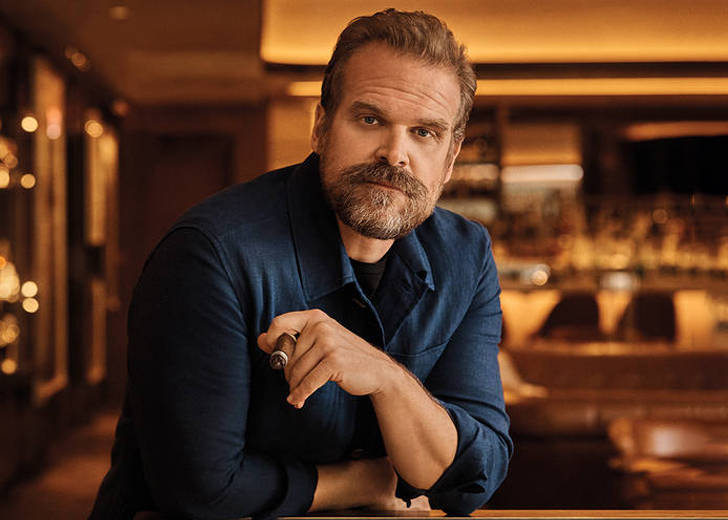 American actor David Harbour has been critically acclaimed for various TV shows and movies like Stranger Things, Law & Order, Hellboy, Suicide Squad, and many more. While his career was slowly taking an upward turn, Harbour was diagnosed with bipolar disorder at twenty-five. 
What Is 'Bipolar Disorder?'
As per the National Institute of Mental Health (NIMH), bipolar disorder is a type of mental disorder that causes unusual shifts in mood, energy, activity levels, concentration, and the ability to carry out day-to-day tasks. It used to be known as manic-depressive illness or manic depression. 
There are three types of Bipolar disorder — Bipolar I, Bipolar II, and Cyclothymic disorder. The disorder affects a person's mood from manic episodes where they feel extremely happy, energized, and irritable to depressive episodes where they feel sad, indifferent, or hopeless. 
Harbour's History with Bipolar Disorder
Harbour opened up about being diagnosed as bipolar for the first time in the WTF podcast on June 4, 2018. He revealed when he was 25 years old; he had a manic episode that led him to be institutionalized in a mental facility. 
With a lot of laughter and acknowledgment of how pedestrian it is to be a part of the tribe nowadays. If someone you love still suffers shame about a diagnosis, or a fellow parent worries that their bipolar kid won't be able to make it, our @WTFpod could soothe. Last 30mins❤️ https://t.co/hUjExm2ukg — David Harbour (@DavidKHarbour) June 5, 2018
Before his diagnosis, the Black Widow star thought he was in touch with God and explored the Catholic faith. He confessed he wasn't on drugs and didn't need them to hallucinate. Speaking further, he said he could see 'the elves in the corners of the room' if he wanted to.
It was then his parents took him to the mental facility; he was diagnosed with bipolar disorder. The actor implied that the diagnosis was like the answer to all his previous actions. 
Harbour opened up that he used to romanticize mental health facilities; however, he realized it is not as he imagined it to be after being in one. 
You have a romantic idea of it, like you're a genius, and then it just winds up being sad and smells like [expletive].
The Stranger Things star said that he has been on medication since his diagnosis, highlighting his struggles to be consistent with his medication.
Harbour's Bipolar Disorder and Acting Career
In an interview with the NPR in December 2019, Harbour opened up about how bipolar disorder has affected him, especially in his acting career. When asked if the diagnosis had affected him in the way he acted, the star replied affirmatively.
He opined that there was a link between creative people and mental illness, as believed commonly. While he has felt outcast or 'too sensitive' for some people, he channeled such experiences into his characters.
The 45-year-old opened up about being diverse in his own character too. He said that if he were to be called a certain brand, it would be ''a heroic outcast.'' Explaining the reason behind it, he said, even if he is physically big and rugged, at the core, he has a lot of empathy for those who are lost.
I have a lot of empathy for those people who are lost and who feel like they don't really know what's going on because I myself have been there. And that's very - I have a lot of empathy for those people.
The actor also confessed that he is scared that the medications would hamper his ability to act. The actor, who has been taking medications along with psychoanalysis, credited the latter for helping him be stable.
Harbour revealed he has been stable for the last four years since he started going through psychoanalysis. He added though he has been taking medication for over eighteen years; they have not worked well for him (as compared to psychoanalysis.)
In an interview with GQ, Harbour confessed he didn't talk about his mental illness until he was famous because of the stigma of being unreliable at work. He said that he was worried about getting hired, but now he is ready to talk about it at length.