Shemar Moore's Tattoos Speak for His Milestones and Inspirations
Shemar Moore Has six tattoos on various parts of his body. Each tattoo holds a special meaning to the actor.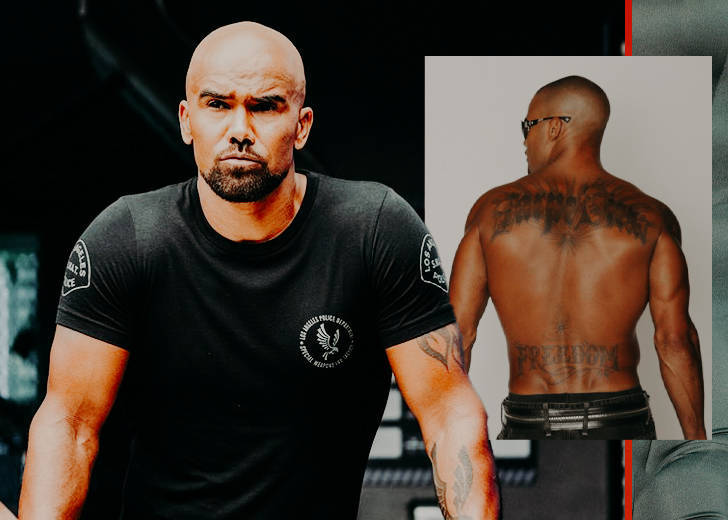 S.W.A.T. star Shemar Moore sports six awesome tattoos on various parts of his body. Interestingly, all these tattoos have intriguing and deep significances. 
Fans are aware of how much the actor is fond of expressing himself. His social media page is frequently filled with insightful and interesting things he is passionate about. This includes his love for body art and tattoos with inspiring meanings behind them.  
Moore Loves Sharing Pictures Of His Tattoos On Social Media 
The handsome actor actively shares memories and pictures on his social media account to his millions of followers. Fans love the spectacular collection of tattoos on his body.
The S.W.A.T. actor surprised his followers in December 2017 with a new tattoo of an eagle on his left forearm. 
According to Moore, the eagle represents freedom in his life. It showcases how high he can soar and fly. While similarly representing his decades of hard work, learning, and struggle to achieve his current status. 
He feels dreams are not impossible; one simply has to aspire for the top. 
One of the six tattoos is his initials S.M. that he got done on his left arm.
There is also a spider web with a symbol of Yin and Yang on his leg. It denotes complications; the good and bad parts of the actor's livelihood. 
There is a huge "Carpe Diem" tattoo on his upper back and "Freedom" tattooed on his lower back. 
He also has a striking tattoo of a lion on one of his shoulders. In May 2017, he posted a picture of his lion tattoo on Instagram. 
Moore Gained Fame From Criminal Minds And S.W.A.T.
The actor first rose to fame after he appeared on the CBS series Criminal Minds. 
Moore also portrays the character of Daniel "Hondo" Harrelson, an LA-based specialized tactical unit leader, in another popular CBS show S.W.A.T.
In 2018, the actor mentioned that his role was so important to him it motivated a distinct tattoo on his forearm.
Incidentally, S.W.A.T. has been remade from a 1975 series, which had the same name. However, the new series has a diverse cast that the actor is extremely proud of. 
The actor has clarified that he has no intention to put his entire resume on his body through tattoos. However, the tattoo that he got done was to show his accomplishment of becoming the lead actor on such an impactful TV show.
All these six tattoos represent the fiery personality of this handsome hunk and accentuate his good looks making him even more irresistible.