Diego Tinoco Spills the Beans on His Dating Life, Is Only Friends with 'On My Block' Co-star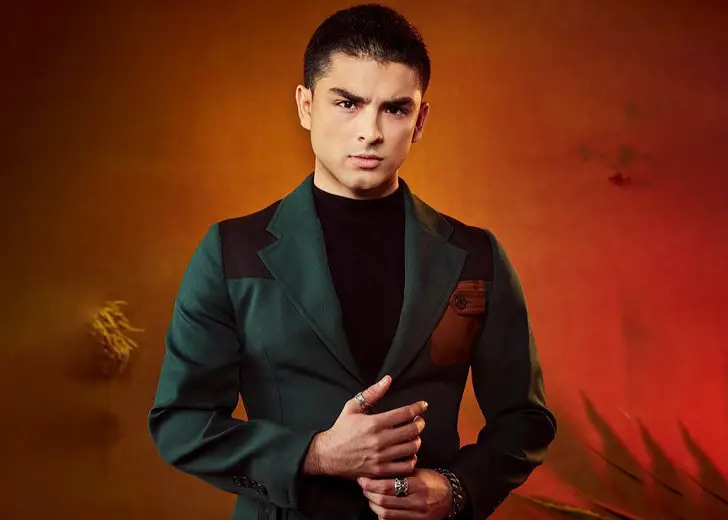 The chemistry between Diego Tinoco and his co-star Sierra Capri's characters on the TV series, On My Block, sparked rumors of them dating in real life. However, the reality is quite the contrast from the on-screen drama.
From what Tinoco says, he is single, and he is fully focused on his professional career.
Diego Tinoco and his on-screen girlfriend Sierra Capri (Source: Instagram)
Diego Tinoco Considers Sierra Capri the 'Best Scene Partner'
The Hollywood heartthrob garnered huge attention when he first appeared in the supernatural hit series Teen Wolf in season 6. However, his breakout hit was when he played Cesar Diaz in the Spanish Netflix series On My Block.
In the series, his love interest is Monse—the character played by Sierra Capri. The chemistry between their respective characters was so strong that fans speculated that they might be dating in real life.
Unfortunately, as per Distractify, the pair wasn't dating when the cameras stop rolling. But they do have a lot of respect and love for each other, as friends. In an interview with Teen Vogue, Tinoco said Capri was the best screen partner he could have ever asked for. He maintained that working with her helped him be comfortable in front of the camera. 
Sierra is such a great actress. Working with her, instantly we can just jump into it. I honestly couldn't have asked for a better scene partner. Especially for my first TV show, having a girlfriend. I couldn't have asked for a better screen lover.
Interestingly, the feeling is mutual. The actress affirmed that they grew professionally together.
In her words, she confessed, "I can honestly say the same. I feel like we've grown together."
Tinoco and his co-star were both heartbroken when their characters broke up in the series' second season. The actor stated that he would want Cesar and Monse to continue dating and have a happy ending, Notebook Style.
 I think I would love to see them together forever, happily ever after, Notebook style.
Reciprocating the feeling, the actress also shared similar views—a step further even. She stated that she would love to see their characters go beyond dating. She wanted them to get married and raise kids together.
Diego Tinoco is Focusing on Building his Career
Amidst all the rumors of him dating his co-star, the California native appears to be single as of now.
By his statement, he is just getting started with his acting commitment. So the talented actor plans on staying away from relationships to focus on his emerging career in Hollywood. He intends to spend time with his family and friends.
Nevertheless, in an interview with the Seventeen, he revealed that his celebrity crush was actress Ana De Armas. He stated that he would love to work with her someday. While De Armas is the Netflix star's current crush, he also shared his first crush was Ariana Grande.
Tinoco's First Movie Is Set To Release in 2021
Tinoco is devoting his time to his career right now. He has signed his first movie, R#J.
The movie is a modern-day adaptation of the Shakespeare evergreen classic Romeo and Juliet. It is directed by Carey Williams and produced by Timur Bekmambetov and Igor Today.
The On My Block actor shared his excitement about the movie via an Instagram post in December 2020. He shared a series of pictures from the movie and captioned it, "World premiere of my first film launches at the USA's largest film festival! Sundance 2021, baby!"