Who Is Ree Kid? About His Age, Face, and Whether He Has a Girlfriend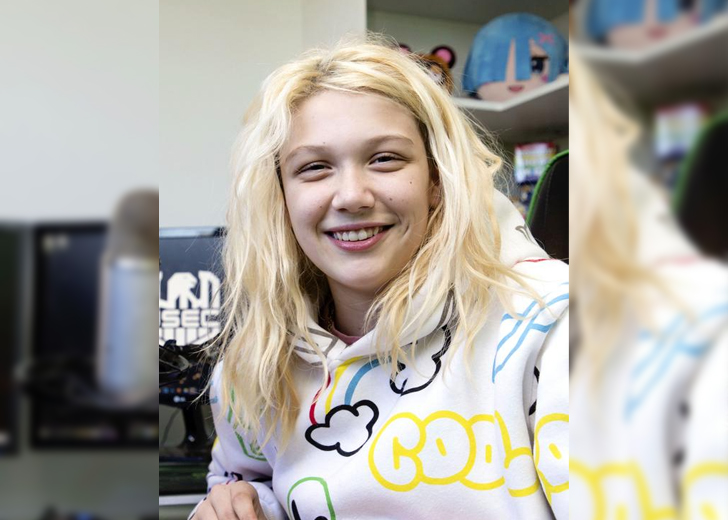 Ree Kid first became a big name on the internet when a clip of him making the "reeeee" sound became viral. This was in around late 2019-early 2020.
Since then, the internet personality has become known for other things, including but not limited to Twitch streaming and collaboration videos with other content creators.
He has been actively creating content on the internet for over two years now.
However, he has kept most private details about him off the internet. Here are a few things that we know about the young gamer.
Who Is Ree Kid? His Age and Face
Ree Kid is an Australian game YouTuber and Twitch streamer. He first started his journey in online gaming on Twitch and later transferred his success there to YouTube.
According to his fandom page, he was born on June 15, 2006, which means he is just 15 years of age. He reportedly lives in South Coast, New South Wales, Australia.
He usually has long, blond hair, and it just so happens to be one of his most recognizable features. Other features could be his Australian accent and the occasional "reeeee" sound he makes.
There seemed to be a bit of interest in what Ree Kid looked like in the beginning. There weren't a lot of pictures available of his face when he first started out.

Ree Kid's age and face were massive topics of interest a while ago. (Photo: Ree Kid/Instagram)
Now, though, his Instagram contains a lot of his selfies and portraits. He has also shown his face during collaborations with other YouTubers.
Doubts over Ree Kid's Real Name
Ree Kid is the gamer's online moniker. His real name is a mystery yet to be solved.
There are a few things to note regarding his real name. In an unlisted YouTube video from September 19, 2019, Ree Kid said that his name was "Anton."
This seems to match with the details mentioned on his fandom page, which suggests he once said his real name started with an 'A.'
However, his discussions on his fandom page cast doubt on whether this is his real name. A few people on the comment section of the page claimed they knew his real name and that it was not Anton.
However, citing privacy reasons, they refrained from revealing it.
Casting further doubt on the name Anton is his 'About' page on Twitch. There, he writes, "IRL NAME: ill drop it at 5mil." Whether he was talking about five million followers or subscribers is anybody's guess.
Does Ree Kid Have a Girlfriend?
Another thing under scrutiny is Ree Kid's gender. A few people in the discussions were asking if he was a guy.
"Are we sure Reekid isnt a girl?" one user asked in the comments. Another person added fuel to the fire, responding with, "I think he's trans. But possibly he just appears more feminine."
A third jumped in on the action, "confirming" that Ree Kid was indeed a male. Their comment, made on June 2, 2022, further claimed that the creator even had a girlfriend.
Ree Kid's Internet Presence and Gaming Details
Ree Kid has gained massive followers over the two years he has been active. His online profiles now boast a huge following.
His verified Twitch account, where he is most active, has over 287 thousand followers. He mostly streams titles such as MultiVersus, Sea of Thieves, V Rising, and Vampire: The Masquerade - Bloodhunt.
He also runs a private Discord server and has both Instagram and TikTok, where he has 258 thousand and 229 thousand followers, respectively.
Ree Kid started his YouTube channel in October 2019 and it has 1.24 million subscribers as of this writing. His uploads are usually his game recordings, mostly his trademark VR gameplays.