Eboni K. Williams Just Wants to Be Happy Knowing She Has an Alive Father
"I think I hadn't allowed myself to entertain the possibility that I have a dad who is still alive. Wow," exclaimed Williams.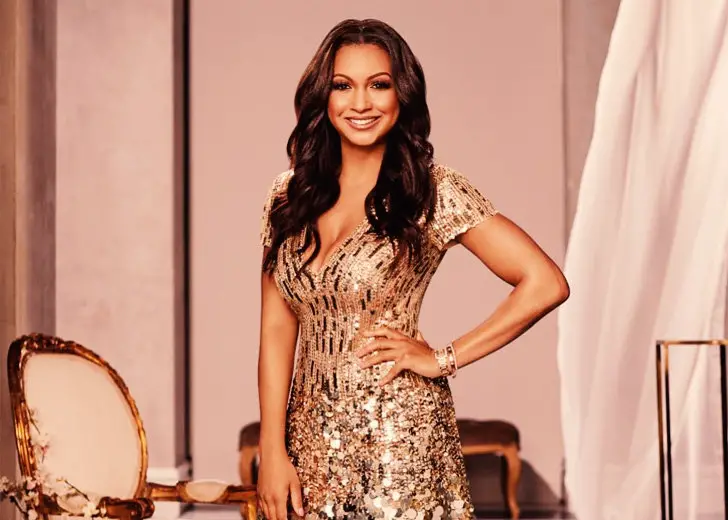 In the latest episode of The Real Housewives of New York City, Eboni K. Williams unearthed some shocking discoveries about her parents. 
On the episode televised on August 17, 2021, the lawyer slash TV host sought help from a genetic investigator to find out what she could about her absentee biological father. 
A Big Surprise!
Understandably, she was a little on edge before she met with the genetic investigator. Although, it was not her first time meeting a genetic investigator. 
"Depending on what [the genetic investigator] tells me, here is yet another thing I will need to process," she said. 
She had made a prior appointment with the same investigator when she had submitted a DNA sample and explained her understanding of her family tree.
While finding more information on her father was still the primary objective of the investigation, she was open to discovering any and all possible family connections. 
After the investigator ran her due diligence, she reached out to the reality star with the results. Williams was positively blown away by the findings. The investigator said, 
Your DNA results were enough for me to then determine that there are three candidates for your father. They are all brothers. They are from the same family line.
Williams' Father Was Alive
That effectively translated to Williams having narrowed down her search to one of three individuals. 
"One of these three men is my dad?" a shocked Williams exclaimed, "This is crazy."
However, that was not all. After revealing the match had been narrowed down to a considerable degree, she further added that all three possible matches were alive. 
"I have a dad!" Williams said before her emotions took over, and she began to cry. 
The investigator further expounded that there was one man who was most likely to be Williams' parent, based on his age. Apparently, the most likely candidate was married and had two daughters of his own. 
"The youngest daughter bears a very strong resemblance to you, as does who I believe is your father," the investigator added. 
Yet to Decide If She Wants to Meet Him
Following the massive revelation, Williams admitted she was not ready for the encounter. She had never allowed herself to entertain the possibility of having a father who was still alive. 
She affirmed that what she found out was "literally the best-case scenario" that could have happened. She even got to see a picture of her potential father. 
In the end, Williams decided she would like to process the findings and sit with the news for a while before she finalized if she would ever want to reach out to him. 
As for the time being, Williams was just happy to finally know that she had a father who was still alive.
She wanted to bask in that truth for the first time in her life.