Reportedly Arrested TikToker Digitalprincxss' Experience Of Raising Son Onix after Partner's Infidelity
Digitalprincxss tells fans not to believe everything on the internet.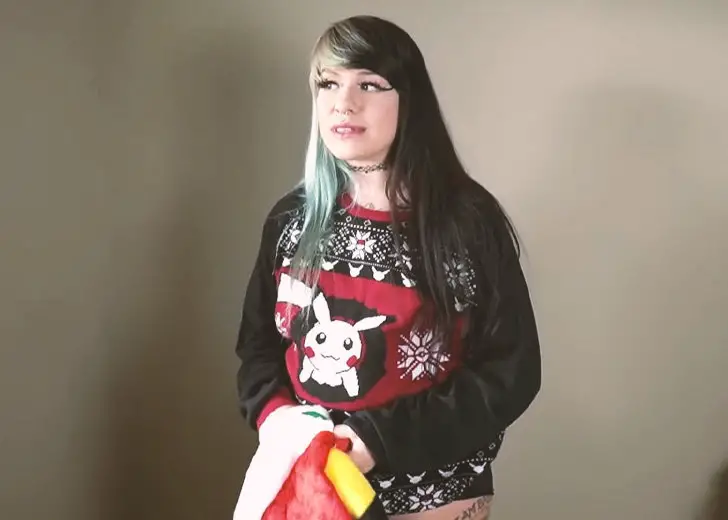 TikTok star, Twitch streamer, and adult entertainer Digitalprincxss, whose real name is Marissa Cloutier, went viral on Twitter for all the wrong reasons. 
Digitalprincxss Was Arrested
On August 27, 2021, Twitter user Allison tweeted the mugshot and legal documents shared by the Lee County Sheriff's Office. 
It was stated that Cloutier was arrested because of child neglect, but she was released the same day. The tweet started gaining traction, and fans began "canceling" the content creator for putting her kid in danger. 
One user wrote, "I understand kids being a handful and needing a break - but you never ever leave young kids home alone. This could have ended tragically for him like it does so many other kids every year."
There were many other tweets like this. 
After facing such a huge backlash, the TikToker made all her social media accounts private and took to TikTok to present her side of the story. In the video, which has since been deleted, she admitted she was arrested but claimed that most of the things being said on the internet were misconstrued. 
Please do not believe everything that you would read on the internet. I can't really say much more.
This is not the first time she had a run-in with the law. In October 2020, she was forced to change her online moniker "Pokeprincxss," which was inspired by Nintendo's Pokémon franchise. The gaming giant eventually sued her for copyright infringement. 
And that is why she now calls herself Digitalprincxss.
From Pokeprincxss to a Mother and an NSFW Content Creator
At 18, Cloutier began creating content as Pokeprincxss. She would flaunt her vast collection of Pokemon collectibles, upload body-positive selfies, and open up about her previous struggles with eating disorders on Instagram. 
Her intimate and honest life experiences helped her develop a loyal fan base. Shortly after, she branched out on Twitch, where she let her fans watch her play Pokemon. Everything was going great for her until she turned 19, and her life took a drastic turn. 

Screenshot of Marissa Cloutier from her YouTube Channel (Source: Digitalprincxss YouTube Channel)
She ended up with an unplanned pregnancy. She gave birth to her son, Onix, and was convinced she was with the right man. Unfortunately, her ex-boyfriend turned out to be a train wreck. He cheated on her multiple times during and after the pregnancy.
Her former partner left her high and dry and started a bitter custody battle. With no help or resources, Cloutier took advantage of her social media fame as Pokeprincxss to start work as an NSFW (Not Safe For Work) content creator. 
Thankfully, it worked out for the digital princess. With technology, she could make personalized videos from the comfort and safety of her own home. She did not have to resort to risky escorting.
As for advice to anyone looking to dip their toes in this line of work, she noted that being confident and having thick skin was all that mattered.