Demi Rose Says Joining OnlyFans Make Her Feel Empowered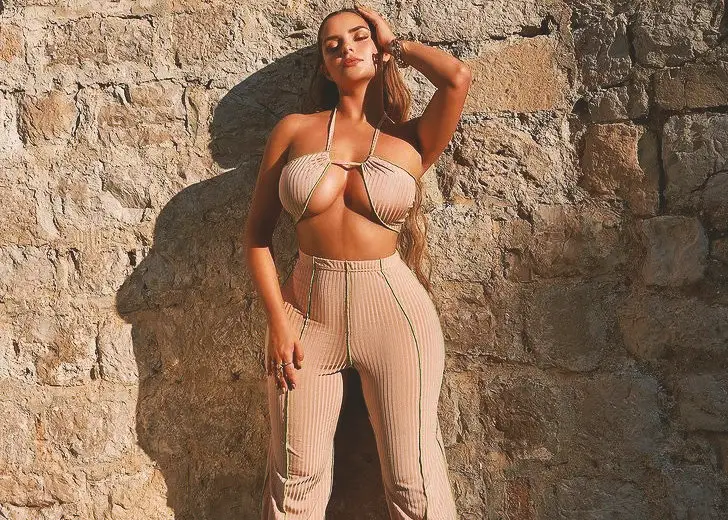 Internet personality Demi Rose started her modeling career by posting selfies and photographs of herself on Instagram. She was just eighteen years of age when she began her career.
She quickly got people's attention, and just like that, she started getting more followers as the days, weeks, and months progressed.
Rose's Instagram has long been verified, and as of this writing, the beautiful British model is being followed by 18.4 million followers. 
The twenty-six-year-old is also a big name in the OnlyFans community, joining the platform after her breakthrough with Instagram. 
Real Reason Demi Rose Joined OnlyFans
Per a report by BBC, the Birmingham native joined OnlyFans to have creative control over the contents she posts online and, of course, to make a lot of money while doing so.
Her page currently has 3,748,000 likes, making her one of the most popular entertainers on the platform. 
Before OnlyFans, the model was active for several years doing sponsored posts for reputed online fashion retailers. While most of her photoshoots were for free, she also enjoyed a few paid collaborations.
But despite her involvement in many projects, Rose wasn't able to monetize her work, which led her to try out luck with OnlyFans. 
However, the model joined the fastest-growing subscription-based online platform mainly because of its recent slow-but-growing acceptance among internet users. 
Although the website boasts thousands of creative content creators, influencers, fitness coaches, and beauty bloggers, many still see the platform as synonymous with adult content and porn.
Rose, however, focused on the bright side as, according to her, the involvement of famous names like Cardi B, Jordan Woods, and Tyga on OnlyFans only empowered her to make a career on the platform.
On OnlyFans, the said celebrities are often seen posting backstage videos and pictures of themselves, and it is the path Rose wants to follow. 
But apart from showcasing pictures and videos of her fashion shoots, the beautiful model has planned to post videos of her cooking and playing musical instruments in her underwear.
Start of Demi Rose's Modeling Career
During her childhood days, Rose dreamt of becoming a famous model one day, which has now turned into a reality.
She mentions on her website that there wasn't any other dream than standing in front of the camera and striking a pose. 
However, with a height of 5 feet 2 inches during her college years, Rose initially feared that she would not make it as a model.
After completing her education in health and beauty, the model with a huge potential moved to the United States to pursue a career in modeling and initially started as a lingerie model.
Talking to Daily Mail in 2017, her late parents spoke how they "don't mind" her work "at all" as long as she "wouldn't do nudity."  
Her mom spoke of her daughter and talked about Rose's modeling career.
She said, 
We're right behind her. She's such a beautiful girl, why shouldn't she? If you've got it, flaunt it.
Unfortunately, the model lost both her parents in 2019 within the space of seven months. The reasons for their death remain unknown to the public.