Inside Craig T. Nelson and Wife Doria Cook's 34-Years of Married Life
Craig T. Nelson has been married to his wife for 34 years.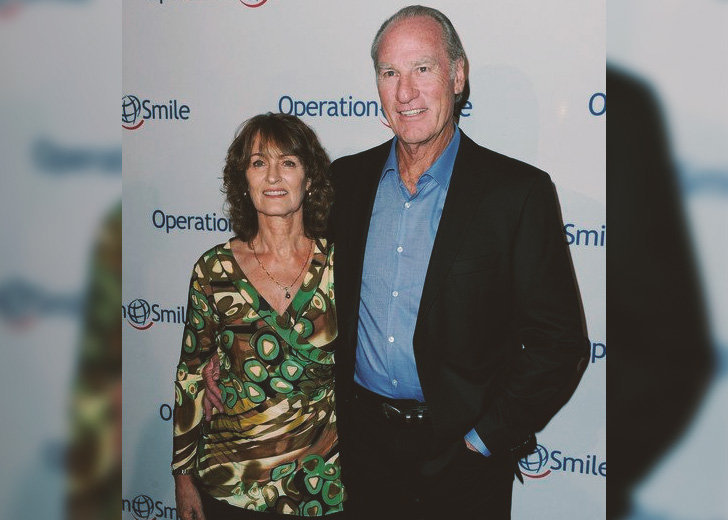 Craig T. Nelson has had a very successful acting career. Among the plethora of movies and TV shows that he's been a part of, some of his best-known works are The Incredibles (2004), Coach (1989-1997), Poltergeist (1982), and Parenthood (2010-2015).
Nelson played Mr. Incredible,  a superhero father in the Pixar animated superhero movie The Incredibles. Similarly, the Coach star played the patriarch of the Braverman family, Zeek Braverman, in Parenthood's all six seasons which ran from 2010 to 2015.
Even for many of his other works, Nelson has played a family man. And like in much of these works, the actor is also a family man in real life.
Here's a look at Nelson's family and children.
Married To Wife Doria Cook-Nelson For Over 30 Years
Nelson has been married to his wife Doria Cook-Nelson since 1987. The two had been together for nine years before tying the knot. When talking to Closer Weekly in 2018, he talked about his relationship with her.
Oh, she's quirky and so funny — I love that. I love her. I love her sense of adventure… and the fact that she's got a life! She's been a performer, she teaches tai chi, and she facilitates a lot of things that I don't have time for, like thank-you notes, letters. She's one of the most compassionate people I know, and she's my best friend.
Like her husband, Doria is also an actress. Some of the movies and series she has been in are Ride with the Wind, The Young Lawyers, and Hex. She also made an appearance in one of Nelson's most popular work Coach in 1997.
Before taking Doria as his wife, Nelson was previously married to Robin McCarthy.  The two got married on June 12, 1965 and welcomed three children together — Noah Nelson, Tiffany Nelson, and Christopher Nelson. After 17 years together, Nelson and McCarthy separated on June 15, 1982.
Craig T. Nelson's Children And Grandchildren
Among his children, Nelson's son Noah has taken a similar path to his father. He is a writer, actor, and producer who has written for productions like The Oath, Secrets and Lies, Hawaii Five-0, and CSI: NY.
In the aforementioned interview with Closer Weekly, Nelson also shared he was more available for his children because of his life experiences.
My parents died when I was young — I had to learn and it was horrible. I didn't have the maturity than that they're asked to have now, so I make myself available. I'm on the phone with them… My daughter and I text back and forth. The fact that they're asking me. That's great. I didn't have that.
Nelson also has four grandchildren and multiple great-grandkids. Among his great-grandkids, the actor previously shared one had every Pixar toy and that he loved spending time with all of them.